Hello! I am working on Registration module MPI integration. For now I want to advice which UI we should create for MPI querying results. In current registration workflow you will receive message that similar patient already exist if patient credentials are similar:

But in result of my project registration module will also querying to remote Master Patient Index server and get similar patients from there too. So, me and Darius think that position for result of querying to MPI should be in same place we are already showing the local possible matches. Here is the example: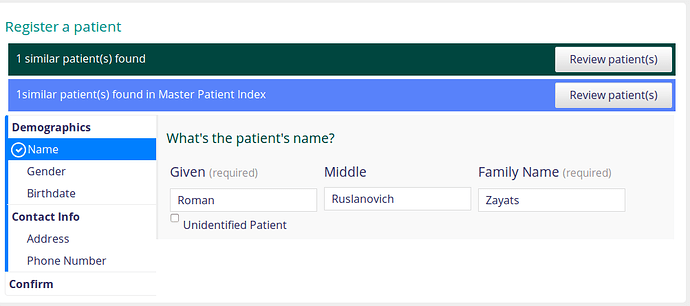 What do you think about this? Has anyone more preferable ideas?