Hi,
I was recently browsing through the badges for OpenMRS Talk and found that clicking on the link in "Smart Developer" doesn't bring you to the survey monkey page. (See picture)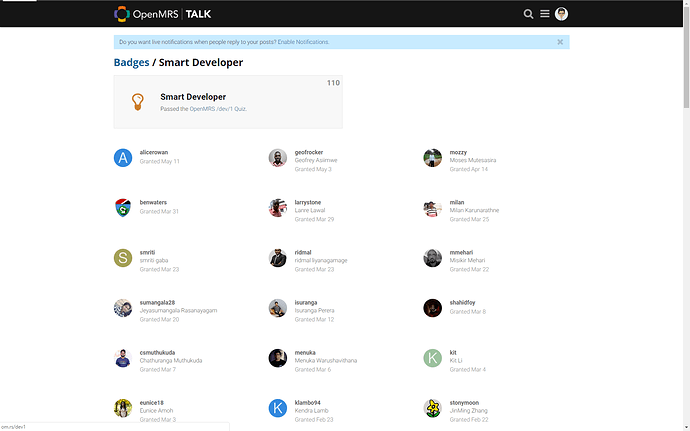 Clicking on the link doesn't do anything for me. I don't know if this is just a error on my computer side, but I found that copying and pasting the link that it redirects to (om.rs/dev1) in another tab brings you there. Just wanted to post this in case anyone else got the same problem I did. If anyone could try this and see if it redirects you that would be great.
Here's the link: https://talk.openmrs.org/badges/133/smart-developer
Thanks!