Hi all
We have around 10 implementations running on 0.88 of Bahmni we are planning to upgrade to 0.89 as part of the upgrade we found the following discrepancies:
1, Unable to put compulsory on a concept with the following properties generally used to upload images: Class : Image Datatype : Complex Handler : BinaryDataHandler
2, In the medication tab the toggle functionality of '+' and '-' to show notes of a drug order by default shows both '+' and '-' buttons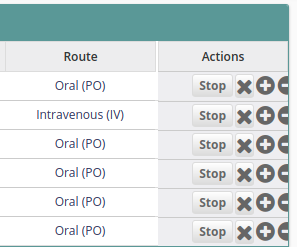 3, Alternate colouring in the print of patient summary is not present which impacts the readability.
4, Size of the 'save' popup when moving away from forms entry is very wide.
All the above are working well with 0.88 release or before.