have you seen this OpenMRS SDK - Documentation - OpenMRS Wiki option for installing openmrs!

@nyyesigahenry Kindly ensure you are using the correct password as reflected on this link Download OpenMRS | OpenMRS besides you didn't finish the installation process. Just click on the arrow to proceed to the next page. If you desire to run a standalone with embedded modules,download a reference application version.
And about completing installation it shows screenshot below and how can I get correct MySQL password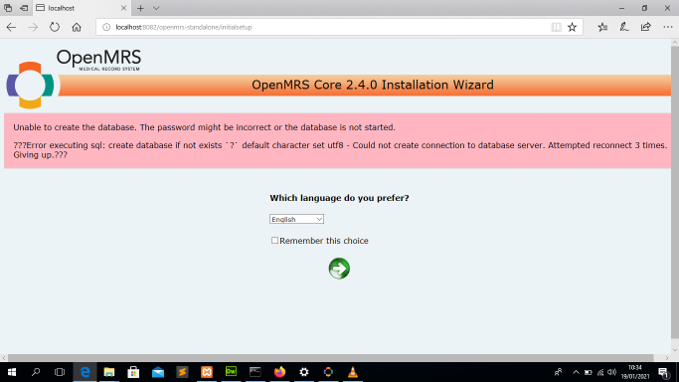 And lam so thankful for your help

Are you online? Can we connect on this link UberConference?
I want to believe you missed out on the step Set the password for the admin user. These details will be used for the very first time when you log in to the application. Go to the next step. The username is admin and the password is Admin123
Morning to you pliz Juliet tell time when u a free and connected then we connect on the link https://www.uberconference.com/openmrs?

Mrs. Juliet when I login it tells that I don't have permission of admin


Oh sorry! which password and username are you using?
Good evening iam using admin as user name and test as password
Try username: admin Password: Admin123
invalided username or password
Good evening to you Juliet
Oh sorry! was a bit busy and I forgot to respond to you. Did you manage installing the standalone? kindly let me know the time we can have a call apparently am attending an OCL call upto 6pm EAT