I followed the steps given in https://bahmni.atlassian.net/wiki/spaces/BAH/pages/14712841/Bahmni+Virtual+Box to install and setup in windows-7 machine.
Downloaded and installed git
Downloaded and installed VirtualBox
Downloaded and installed Vagrant
Created folder bahmni in one of the drive
Execute the git command to checkout project source code git clone GitHub - Bahmni/bahmni-vagrant: Management of Vagrant box using Packer. Out-Of-The-Box bahmni on CentOS 6.7
Ran "vagrant up" from bahmni-vagrant directory
Getting the below logs after running above command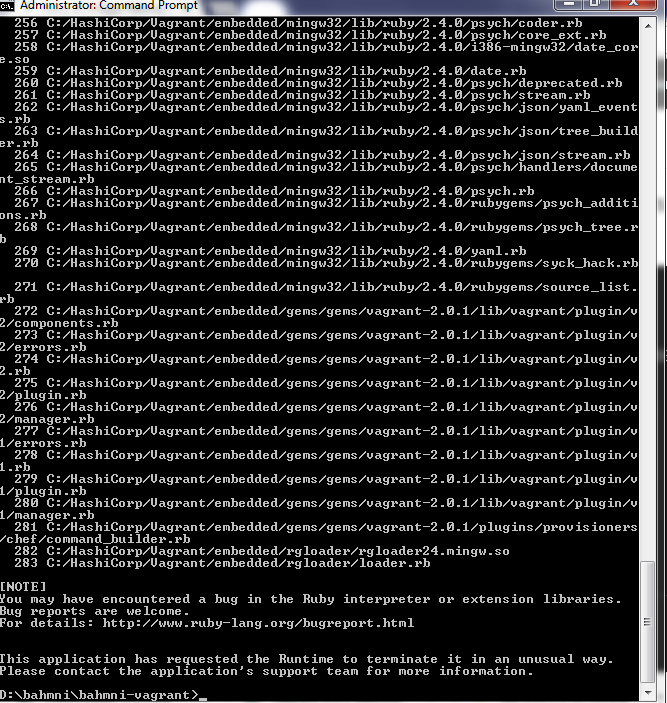 Please Let me know if we need install/update any extra ruby files to run the project.