Hi Bahmni Team,
I am adding a Vital Signs section in the Registration second screen, using the extension point in registration/extension.json. The Vital Signs Set structure is as below:
- Vital Signs Set
	- Pulse
	- Blood Pressure Set
		- Systolic BP
		- Diastolic BP
	- Temperature
	- Respiratory Rate
	- Oxygen Saturation
	- Capillary Refill Time

This is what it look like: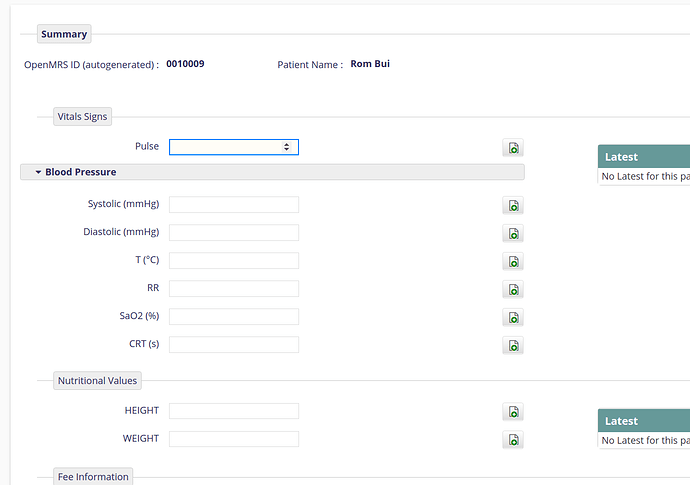 And when the Blood Pressure Set is collapsed: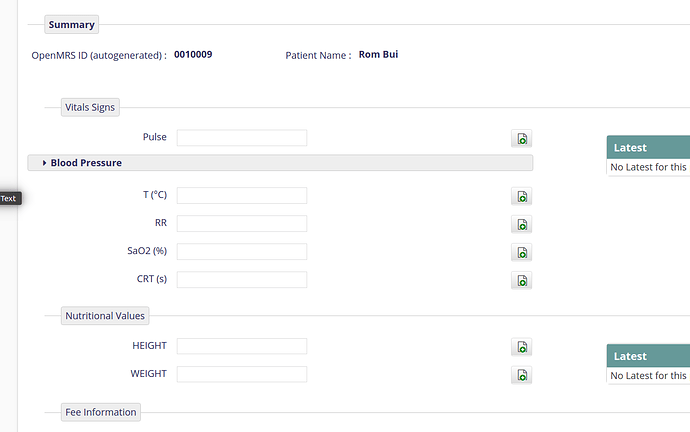 The Blood Pressure Set really looks like it is "outside" the Vital Signs section. Could we make it smaller and more discreet? something similar to what's on the Observation forms… or even more discreet.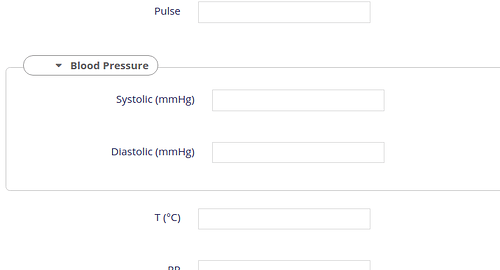 Thanks,
Romain