Hello Team, I am facing an issue with Label of an Additional Identifier on registration page in bahmni 0.93. In the Registration first page there is an Additional Identifier having a National Id field. When we are registering a patient into the system when we fill the National Id of the patient and click on save button then all the information of that patient gets saved. At that time the label of National Identifier gets hidden/ not visible on that page.
I have attached the screenshots below.
Image of Registration page before click on Save.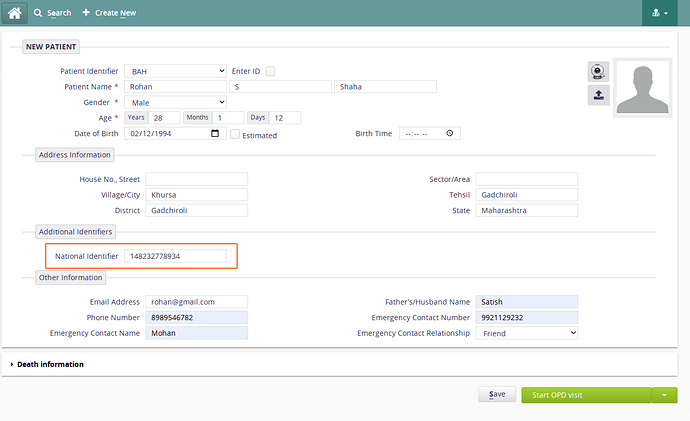 Image of Registration page After clicking on Save.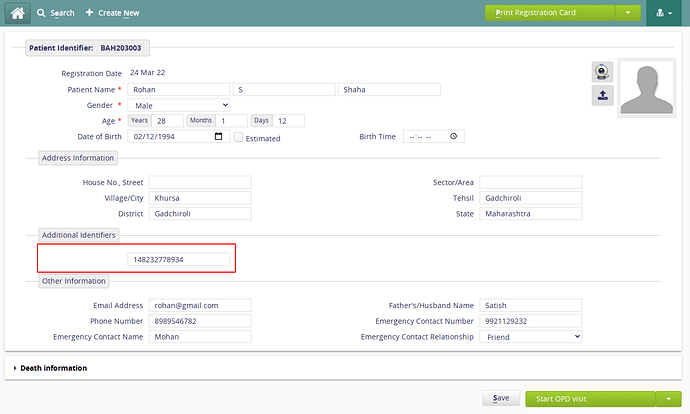 NOTE: This is not only happened with National Id but also if we have created a new Additional Identifier then the same thing has happened.