Hi Everyone!
I'm trying to create a very simple report to show new patient registrations. I am trying to display the following as columns:
Patient ID
Patient Name
Patient Gender
Created Date
I have tried to create above report, but couldn't get to show the date_created in my report.

I am tying to use a Row-Per-Patient Dataset.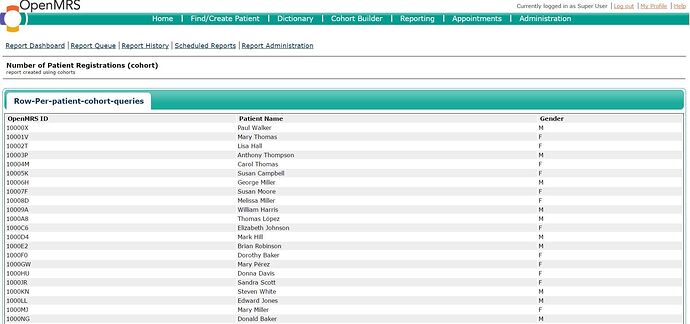 I couldn't find any Data Definitions to add the date_created as a data definition. Can anyone tell me how can I get to show the date_created in my report? (I am stuck on this for 3 days now

)
@raff The screencasts aren't available. https://wiki.openmrs.org/pages/viewpage.action?pageId=19300405#BuildingReports(StepByStepGuide)-ScreenCastsStep-By-Step
Thanks & Regards, Jude Niroshan