Hi @burke @dkayiwa, I see there are a LOT of translations done for us in Transifex that have not been approved. TBH I didn't realize we need to do an approval process.
How do we normally review and approve transifex suggestions? Is there a particular account we use?
Thanks!
Screenshot showing approvals needed: (well, I'm assuming "to Review" means "needs approval by an OpenMRS admin, is that correct?)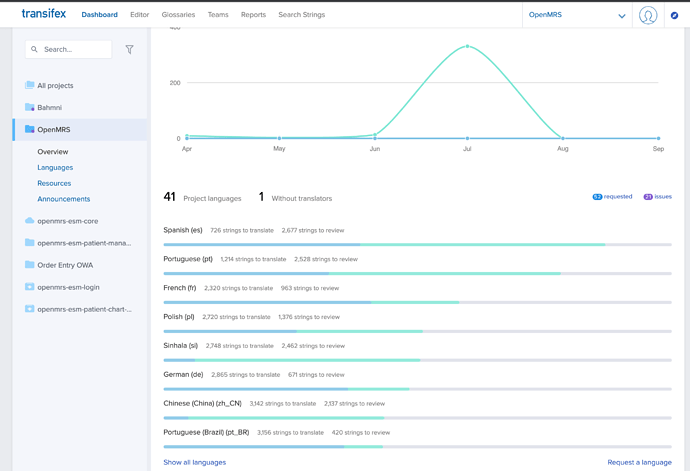 Actually, when I go to check the "21 Issues", the last comments are from 7 years ago - have we not done a review in 7 years??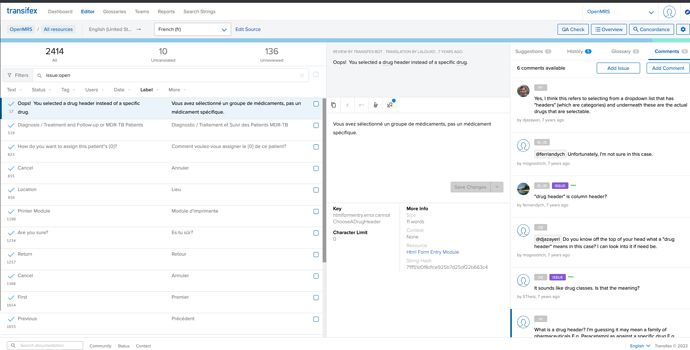 (CCing @ibacher @mksrom b/c I believe they have an interest in this topic)