Hi folks,
We already engaged with Google Summer of Code for a long time. Along with the GSoC, there are few other open-source programs run in parallel. I just received an email about MLH Fellowship powered by GitHub.
The MLH Fellowship is a fully-managed remote internship alternative for student developers. Students spend 12 weeks contributing to Open Source projects like ours under the guidance of a full-time mentor.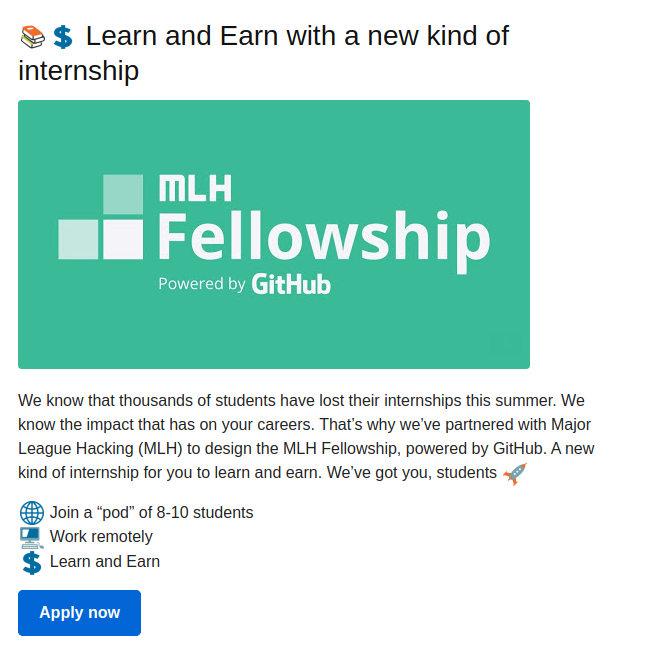 So I hope, if we have a potential one or two projects, then we can go ahead and apply to maintain a fellow there. Please refer this for more details regarding the Host a Fellow: Maintainer Application
Program timeline
Orientation: June 1st - 7th
Contributing: June 8th - July 12th
Hack Week: July 13th
Contributing: July 20th - August 23rd
Graduation: August 24th
I feel like, we are a bit of late as orientation starts around June 1st. But we can give a try with at least one project this year to see how this goes

.
I appreciate your comments.
Cc: @jennifer
Regards, Suthagar