Hi
I took a look into the tag <markPatientDead>, to find if it was possible to make the submission "OPTIONAL".
- Tag as Optional
For context, I´m currently working on a "Discharge" form, where it should be possible to select many options.

Being the one I´m currently working "Mark a patient as Deceased".
Ideally, the tag will only mark the patient as deceased if selected.
Unfortunately, the will always mark the patient as decease no matter what.
I did some initial testing, using the tag <markPatientDead> in conjunction to the tag <controls>/<when>. With a bit of luck, it would not only hide it, but also avoid the submission. But this was not the case.
Tested in https://qa-refapp.openmrs.org/ by adding Cause of death - Conditions - Pastebin.com to the default form.
- CauseOfDeathFromObs problems
Wile doing this I also found something weird;
In the wiki it is mentioned that if "causeOfDeathFromObs" is not given, it will submit as "Unknown".

This seem to not be the case and it will fail if a "causeOfDeathFromObs" is not given, the errors can be seen bellow: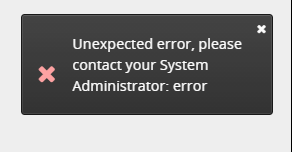 Do you have any clue @mogoodrich