I made the requested changes. can you review again? @jayasanka
Hello, Here's the PR search by drug orders. Since we don't have the latest reporting module on dev3 this won't work. I developed this locally.
@dkayiwa can we get the latest update on dev3?
cc: @jayasanka @bistenes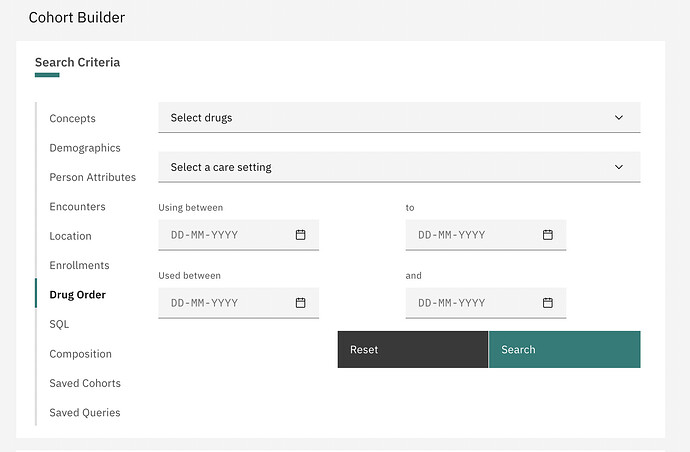 Hello

, Here's the PR search composition. This query combines multiple cohorts using the logical operators:- AND, OR and NOT.
To use this query, you need to have query results from the other queries in your search history. These are the queries which will then be combined to yield new results.
Example: There is a cohort of patients who are males at #1, and a cohort of patients with ages between 23 and 35 years at #2 in the search history.
You can create a query with a composition '1 AND 2' and add a brief meaningful description for the new query.
cc: @jayasanka @bistenes