Hi Bahmni community!
As a patient gets older, his/her weight (or height) recorded will continue displaying in the growth chart, even if no reference data is provided for this age. Slowly this will extend the x axis range and make the past data difficult. Unless user takes the time to zoom in/out and scroll.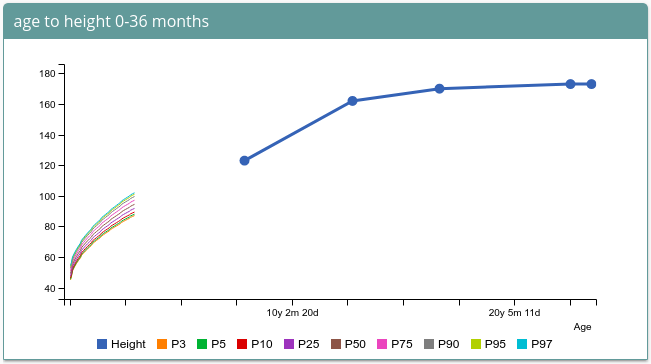 On paper charts the growth chart are limited for a given age range.
What do you guys think of adding a configuration option to say: "do not graph observation if it is out of the reference data range".
(@angshuonline) (cc: @zouchine)