Hello community, Last week I was on a trip to San Francisco representing OpenMRS at the Google Code-In Grand Prize Winner's meet. With this post, I want to share my experience with everyone and encourage other community members to participate in GCI as a mentor or a student.
Day 1 - Google San Francisco Office I met our winners @bisht13 and @lana in the hotel lobby and we were taken to the Google San Francisco office. The Google team had a ton of goodies waiting for us (and I literally mean that) and also a ton of yummy food (and I mean that as well :P). We had a meet and greet session with other mentors while the students were involved in a fun scavenger hunt. The office had a terrace with some of the best views of the Oakland Bay bridge.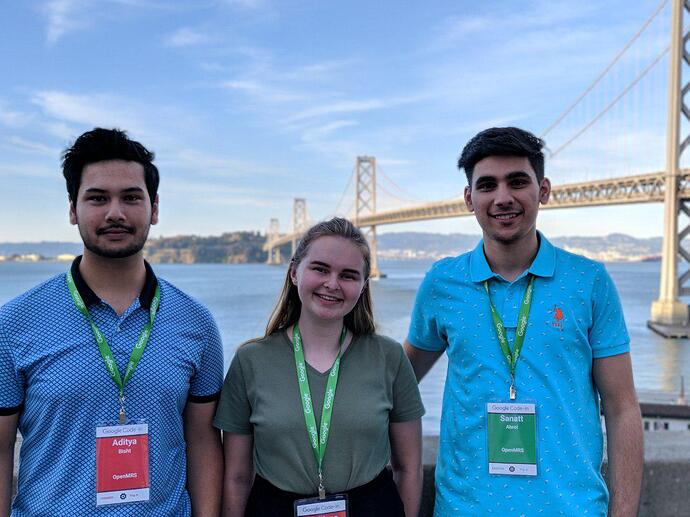 Day 2 - Google Sunnyvale Office The next day, we went to the Google Cloud Office in Sunnyvale, CA which is about 90 mins drive from downtown San Francisco. The food was AMAZING! (I am a big foodie and I had the best time :P). Then, we got to meet some Googlers who gave talks on topics like Chrome, Tensorflow, Google Assistant, Open source and Security. Finally, I gave a talk about OpenMRS while Lana and Aditya shared their own GCI experiences.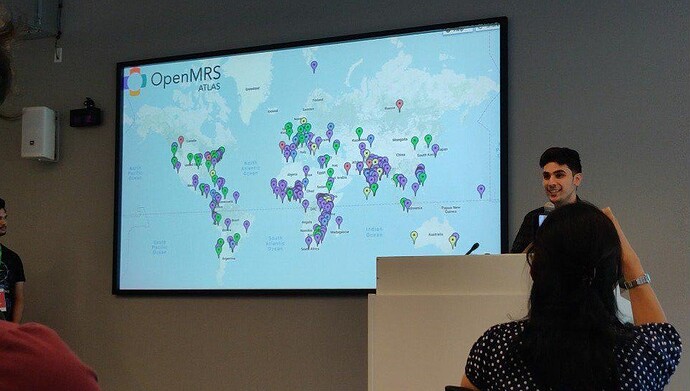 Day 3 - Exploring San Francisco This action packed day was all about exploring San Francisco. I took a guided Segway ride around Fisherman's wharf. If you ever visit San Francisco, I'd highly recommend that you do this. Then, we visited the world famous Golden Gate Bridge. This is an incredible piece of engineering and offers magnificent views of bay area. We spent the afternoon on a cruise boat and got to see the Alcatraz prison island up close!
Day 4 - Awards ceremony We spent the final day at the Google SFO office where the winners were awarded for their hard work throughout the contest.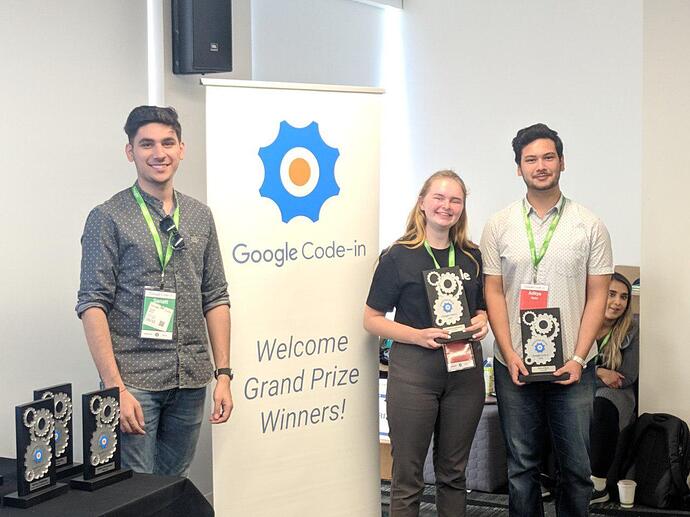 I had a great time on this trip and I'd like to thank all the community for making GCI a success! Also, a special mention for @suthagar23 and @ykarim250 (our GCI Admins). This wouldn't have been possible without them. Thank you guys!
I want to thank @jennifer as well who handled all the logistics from the OpenMRS end for this trip.
@bisht13 and @lana would you like to share your experiences as well? I am sure the community would love to hear from you