Hi everyone,
The winners and finalists of Google Code-in 2018 have been officially announced by Google just now (find here). I'm very happy to copy that message to here for our community.
The Winners of Google Coded-in 2018
Finalists of Google Code-in 2018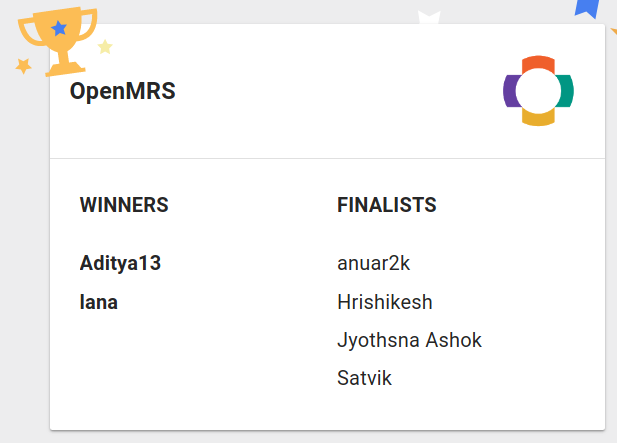 Congrats everyone and thanks to all of our community for taking apart into this contest until the end. Hope everyone enjoyed and received some experiences through the work they put here.
Cheers

!
Regards, GCI Admins