Whenever I add a fhir dependency in my pom.xml, my UI fails and returns to the default "OpenMRS Platform Running!" screen, the screen shown whenever there is no legacy ui installed like the photo below (not mine).
I have tried using jar files and setting it in the classpath, but it shows me ClassNotFoundException when the fhir code is ran. I'm still trying to figure that one out too.
Does anyone have any idea why this is happening? The logs don't show any clue toward the problem.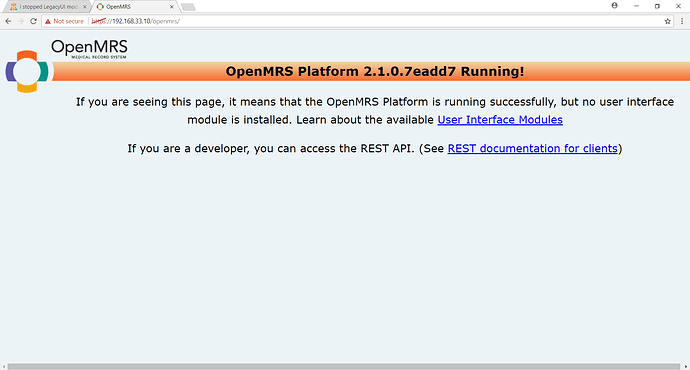 This is the dependency I add:
<dependency>
     <groupId>ca.uhn.hapi.fhir</groupId>
     <artifactId>hapi-fhir-structures-dstu3</artifactId>
     <version>3.3.0</version>
 </dependency>

Thank you for your replies!