Hello there since last week trying to build order entry module. unfortunately failed to build it because I wanted to add print functionality in it but its not generating .zip file thats why cant able see my changes. Tried all steps but fail.
After spending time and getting help from community came to OpenMRS-DrugOrders-Pharmacymodule suggested by @sharif . I installed the module and its working fine and matches the expectation specially in Indian style of pharmacy.
Unfortunately while adding drug order I am encountering the error message related to concept (Diagnosis concept class) like in below image.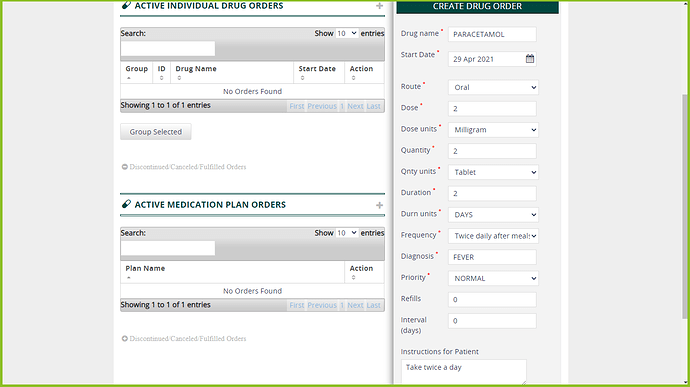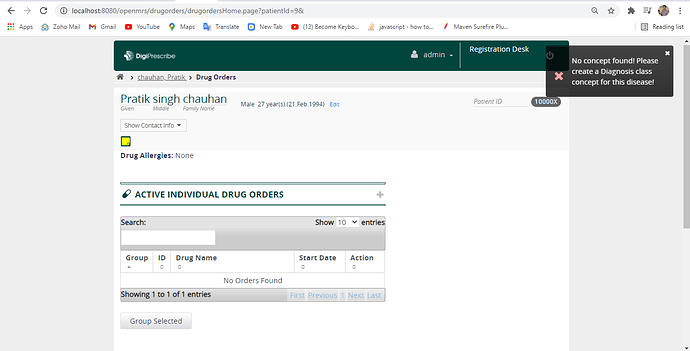 Please help me on this It will really Helpful for me.
@sharif
@ibacher
@dkayiwa
Thank You