Hi all,
I'm trying to edit the printing output of the Dashboard tab. So I have a HystoryAndExamination tab that I renamed "Anamneza" (see picture below!) that is a form properly defined and included in the All Observation Templates. This form has fields like Smoking, Alcohol, Drugs etc that are assigned a YES/NO answer (pic below).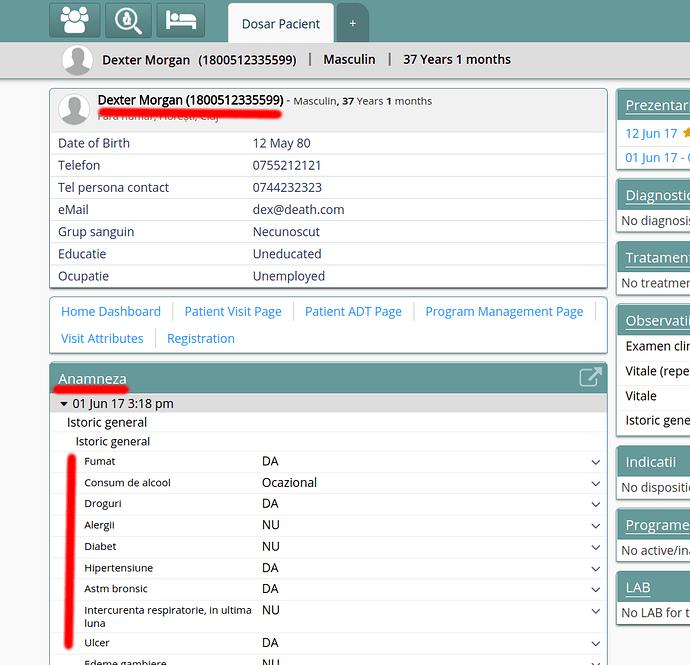 But the printing output looks like this: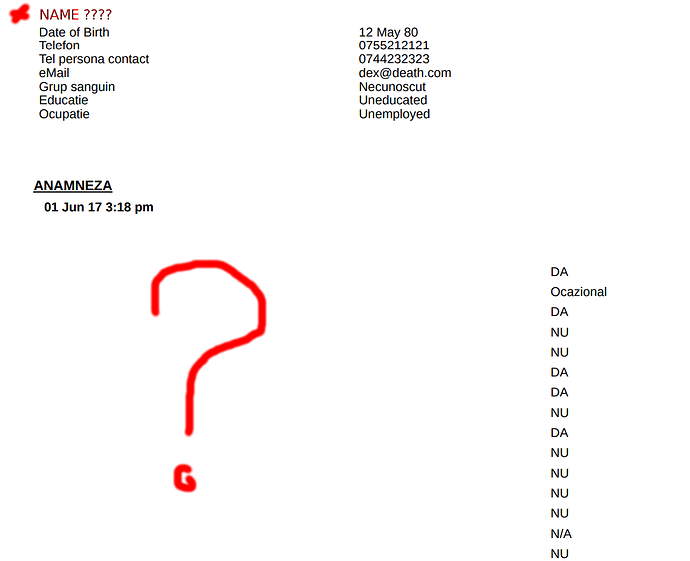 …with no text describing the question.
Also I would like to display the NAME of the patient and his primary Identification No. And where do I translate Date Of Birth??? Couldn't find the concept…
Thanks for the help