A women's health clinician in Haiti wants to enter a "drug" (using htmlform) for a common med (ie. Globugen). The med is not stocked in our pharmacy and the patients purchase them on their own.
Questions:
Should we use drugOrder? Or should this be an obs.value_text?
If drugOrder, should we use orders.concept_id of "Other (CIEL:5622)" and drug_order.drug_non_coded = "Globugen"?
The current htmlform tag for drugOrder doesn't allow for this behavior although dosing can be free-text.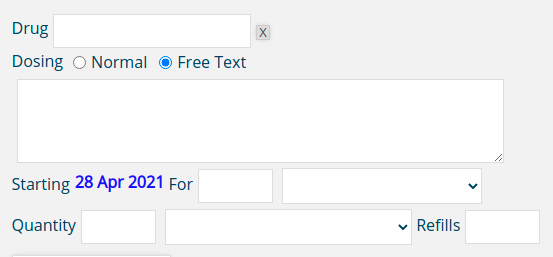 FYI @mogoodrich @bistenes