Including a mail received from @pralay regarding DHISReport module installation issues.
Hello @maurya, Thank You for your help. I could install the module properly with your help on telegram. I am working/exploring DHIS2 report module for past one week and I have almost everything ready to work, except few issues.
I am facing the following issues while installing the module
1. Unable to see the REPORT RESULTS.
I have followed the sets on wiki https://wiki.openmrs.org/display/docs/DHIS+Report+Module+-+SHR+Customized+Version I am using the demo data for testing and working on OpenMRS 1.11.x.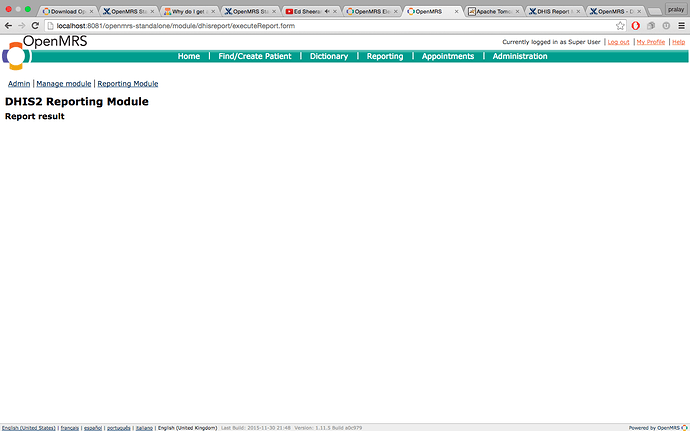 Unable to get POST option
WHAT I HAVE TRIED
I repeated the procedure on OpenMRS 1.9.x , 1.10.x and 1.11.x
I have tried to install the module on Standalone(2.3.1 and 1.11.5) also. The issue was not solved on any of the versions. Please let me know what i am missing here.