Hello Friends,
I am currently trying to understand what the best approach is to allow for a clinic to "bill" and "collect" fees throughout the clinic visit / hospital stay. In other words, we need a pay BEFORE service approach. Please see workflow: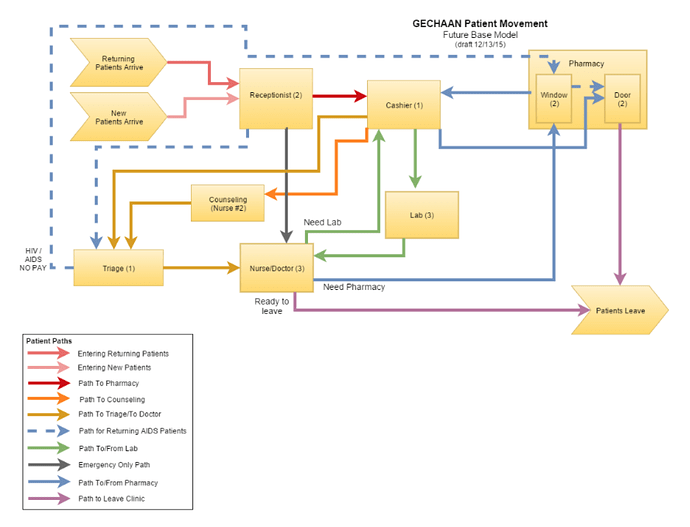 The clinic has to collect money first to ensure fees are received because there is no insurance.
As you can see there are multiple visits to the cashier. The other requirement is that each step most be aware of amount due / amount received to know it is okay to proceed with the service. For example, Physician orders labs, money must be received before samples drawn. Cashier must know how much to receive, note money has been collected and then when the patient arrives at the lab, the lab must know that the money has been collected prior to taking sample.
We are implementing Bahmni - OpenMRS, OpenELIS and OpenERP.
Can anyone direct me in any way?
Thank you!