Hello,
I can see the default surgical appointment attribute in Add Surgery section of Operation Theater module. Find the below screenshot.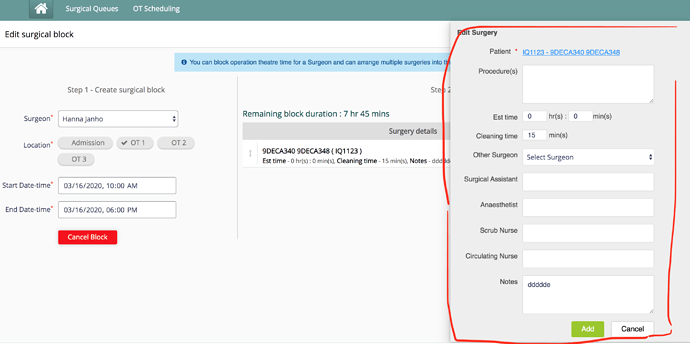 We have a requirement to add a custom surgical appointment attribute Anaesthetist technician
Looks like the existing view won't display any newly created surgical appointment attributes except the default ones. We want to add this feature to OT module, where custom surgical appointment attributes will be displayed when they are available. These custom surgical attributes are specific to each implementation.
@angshuonline @mksrom @kirity @binduak @vinisha @venkatavineela @swedhan