Bahmni version 0.91.
Create a new form using Forms 2.0
Add ControlEvent for a control to update date based on calculation and also allow future date for this calculated date control.
Save and publish.
Check if it works well through Observations. i.e. EDD is disabled and auto calculated on entering LMP.
In Dashboard.json mention the form name under Forms Display Control so that it appears for editing on Dashboard.
Select the form to edit and notice that A. It does not allow future dates though it was set in Step 2. B. The script attached with the ControlEvent in step 2 is not applied here ie control EDD is not disabled and not auto-calculated.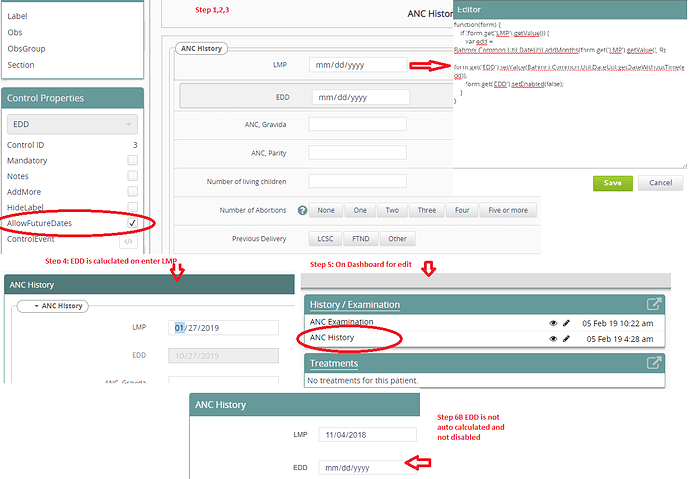 This is mostly because rather than attaching a form here the Forms Display Control merely attaches it as concept set. The future dates can be allowed by setting allowfuturedates = true for that control but still the script is not applied.
If Forms Display Control is not meant to handle custom forms can we plan for it to do so or any other way?
I am debugging this further.
Has anyone seen this before?