I am trying to create a bubble chart on Metabase.
Goal: Creating a Bahmni Mart Report to aggregate diagnosis per location and time to be able to view increases on certain diagnosis based on these two criterias (location and time)
The table looks similar to this: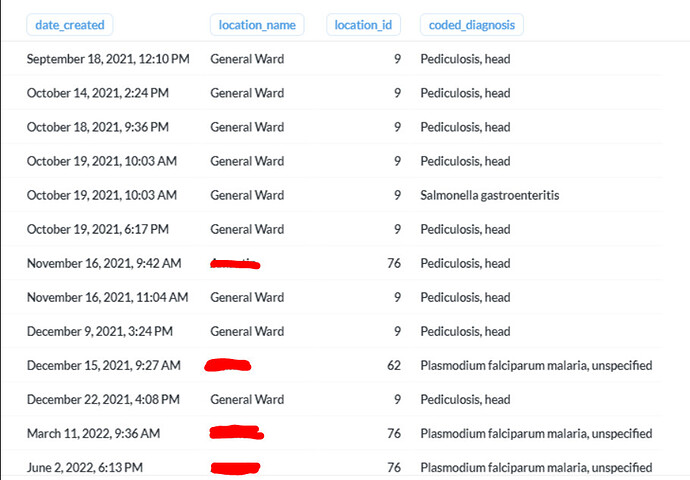 p.s think of the hidden locations as some different location from the General Ward
So far I have tried and came up this far: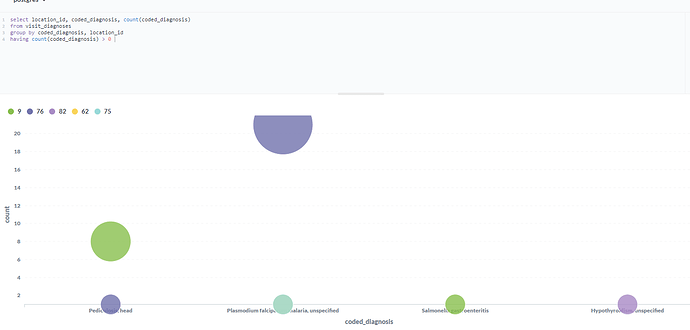 I have basically the:
X → The Diagnosis
Y → The Location IDs
Bubble Size → The number of cases
Questions: \
How can I replace the IDs on the Chart with the actual Location Names (location_name) (I think the bubble chart wants numeric values only in its Y axis)?
I know I did not include the time factor yet, so any recommandations on a different chart type or approach would be appreciated.