Hello Everyone,
As part of our project we are working along with OpenMRS Microfrontend Community and FHIR community to introduce Immunization as a Resources.
As of now following has been our approach:
We want to show the captured immunizations for patients in the reference app clinical dashboard. We were thinking of developing a new widget which would show the details in below fashion: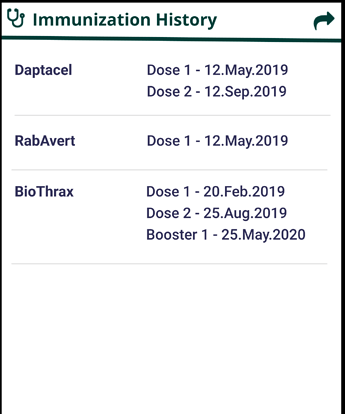 The above shows the immunizations given to the patient along with the dose info and the date of vaccination. Clicking on the top right arrow would redirect to the MF immunization widget(Configurable).
Let us know your thoughts.
CC: @mogoodrich @dkayiwa @ibacher @bistenes @mksd @vasanth2019 @rrameshbtech