**Platform Version:**1.11.2. OpenMRS Version: OpenMRS 2.2.
Question: Hello everyone: I need your help, I try to do the example, but it doesn't work https://wiki.openmrs.org/display/docs/How+To+Use+the+OpenMRS+API
i work with Eclipse Luna, and I create a new Class called "Test"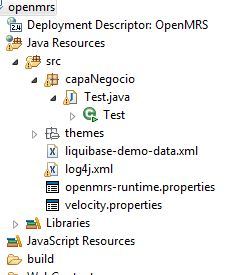 In this Class I pasted the next code:

but this created a problem with "Context.startup()", reason i made the following: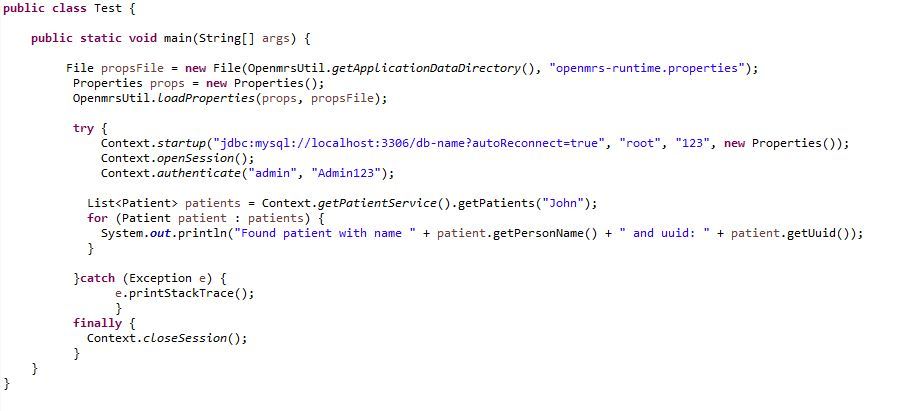 But when I run the application delivers the following result:

I don't know what's happens, please help.