HeHellHello my new friends,
Hello,
Our clinic will have one ID called GID which will be auto assigned. So I attempted to created a new Identifier Type called, "GECHAANPatientID" and then add GID as Source Name.

I then retired "Patient Identifier" type and when I tried to add a new patient identifier source to it, I get a blank page.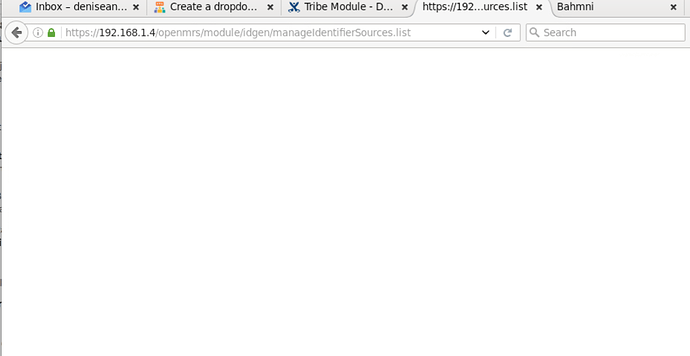 When I add it back, it reappears. The same thing happens if I retire the GECHPatientID ID Type too.
I should also note that since I don't need any of the existing types, I removed the prefixes but they appeared as "blank" options, I thought that starting with a new Patient ID type was the best way to go. I certainly can use the Patient Identifier ID Type if that is best but then how, do I remove the options from the dropdown?

Otherwise, how do keep only the IDs I need and not "break" anything behind the scenes?