I've been working on openmrs-core on Ticket 4096. I forked and checked out the latest code from github and ran mvn clean install. Then proceeded to run jetty:run from the webapp directory. From the browser, I opened localhost:8080/openmrs and I was greeted with the intialsetup wizard. However I couldn't complete the setup, encountered the following error message while it was updating the database:
openmrs_jetty_run_failed.txt (13.7 KB)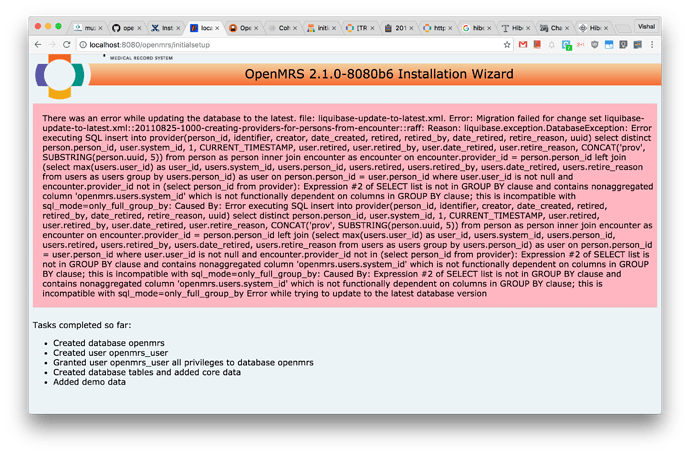 Steps to reproduce:
.../> git@github.com:openmrs/openmrs-core.git

.../> cd openmrs-core

.../openmrs-core> mvn clean install

.../openmrs-core> cd webapp

.../openmrs-core> mvn jetty:run

Appreciate the help in diagnosing this issue.