@kimote Oh sorry! did! kindly was your build successful before making changes?
@jwnasambu before changes the build was successful
@kimote Do you mind screenshot your changes. Anyways according to the ticket , when running expressions on a string use equals() in the if statement instead of == or !=
eg) query.equals("registered")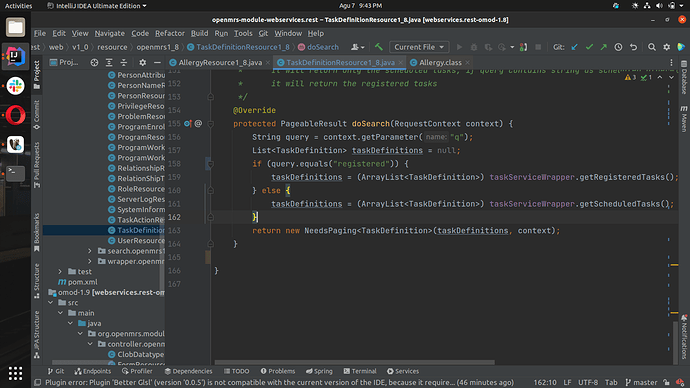 Hope this helps!!