Does anyone have any idea why the invoice payment for supplier in OpenERP that comes with Bahmni is slightly different with the normal OpenERP ? Below is the screenshot from both
Bahmni OpenERP (Version 7.0-20130301-002301)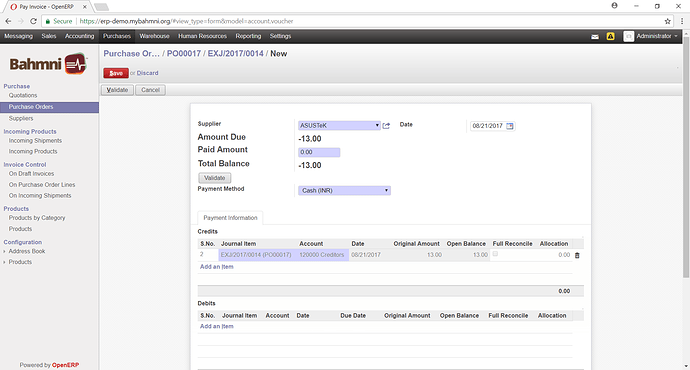 Normal OpenERP (Version 7.0-20130102-002519)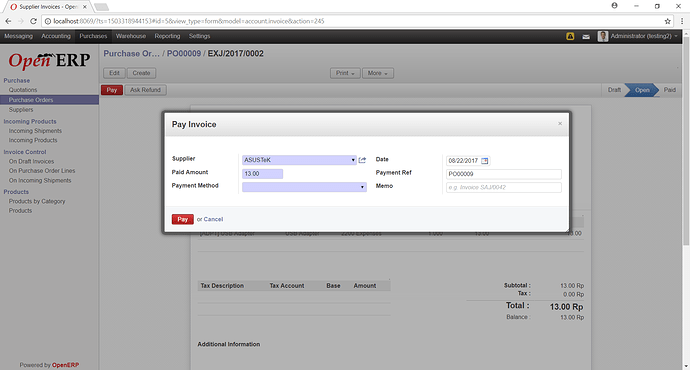 I notice there are two main differences here.
On normal OpenERP, the invoice payment UI is on a new pop up box. While for Bahmni OpenERP is on a new page.
On normal OpenERP, the payment amount is 13 (positive) while on Bahmni OpenERP is -13 (negative).
Is this some misconfiguration on my side ? Any information on this is very much appreciated.