I tried to login to Bahmni however I get the following error "There was an unexpected issue on the server. Please try again"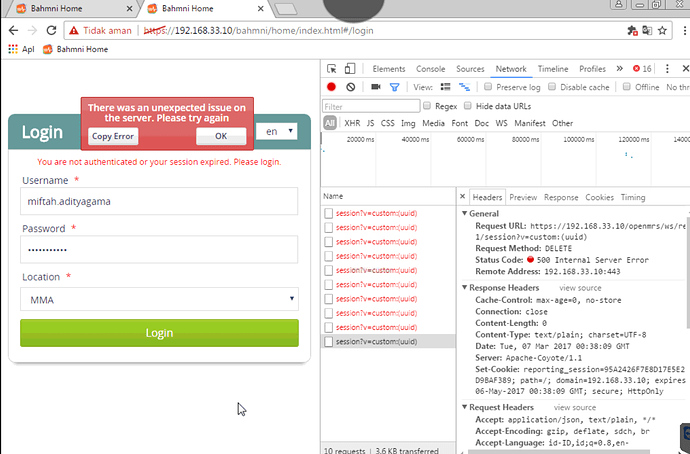 What might cause this ?
Where can I find the error log for this ? I tried to look at openmrs.log but it didn't log any of the failed login.
I tried to restart the application using bahmni -i local stop then bahmni -i local start. The login works fine, however after a few minutes the login fails again with the same error.