In OpenELIS, the result enter page and validation page shows the lab test in different order. The lab techs find it inconsistent in behavior which makes it difficult for them to enter and validate the lab test.
Snapshot from result enter page: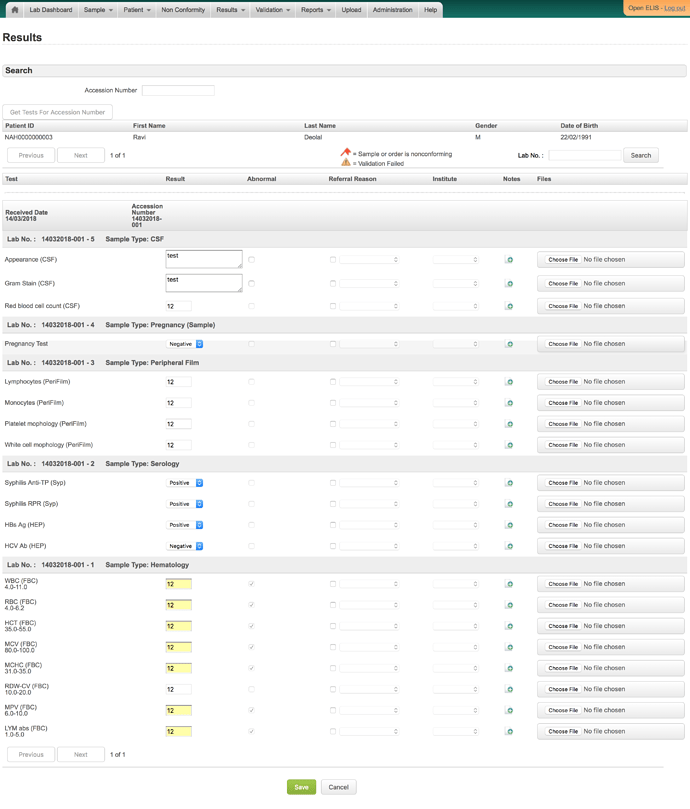 Snapshot from validation page: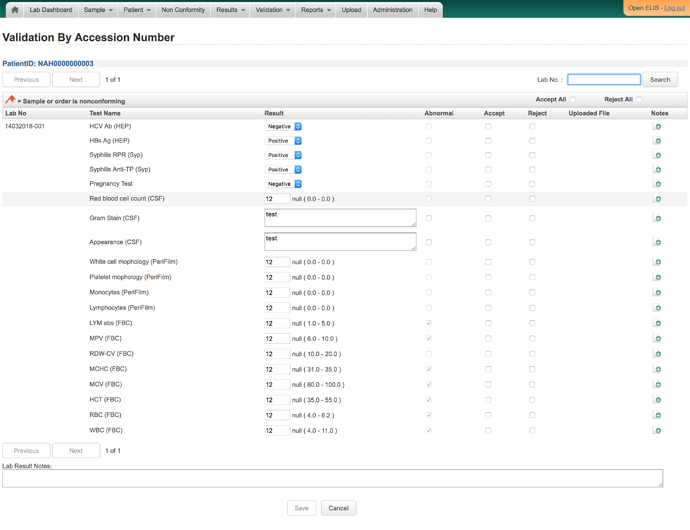 We have corrected this by ordering it by the lab test number and want to merge the changes to the product.
Jira card : https://bahmni.atlassian.net/browse/BAH-498 Pull request : https://github.com/Bahmni/OpenElis/pull/13