I have configurated Bahmni Connect Android App with version 0.89 and using bahmni-connect-android-0.89-166.apk.
I have created observation forms and given Fully Specified Name and Short Name for the observation form. However, in the Bahmni connect android app, the observation forms are listed by "Fully Specified Name" and not by "Short Name". See below screenshot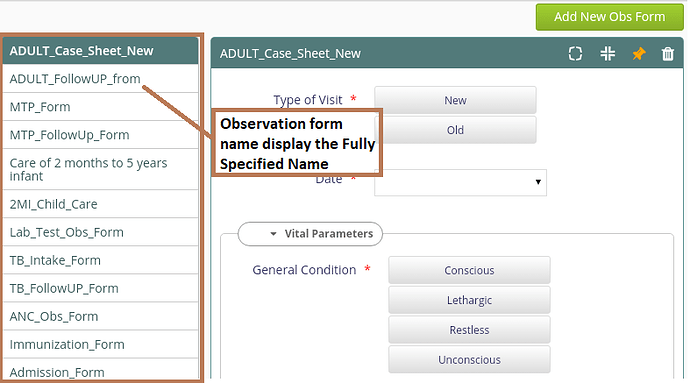 The same observation form is seen by Short Name in the bahmni-connect PWA on Chrome. See below screenshot.

Has anyone faced this problem earlier and any suggestions to solve this?