In the functionality of Bahmni connect/offline, I have configured that user should navigate from Registration first page to Patient consultation in the clinical module on the start of the visit.
In Bahmni Connect app for loading, the Patient consultation page takes around 1 minute 15 sec, In the Bahmni online takes 15 to 20 sec to load the Patient consultation page.
I am not getting what problem the app is causing to load the patient consultation page.
Tablet(Device) details:
Ram: 2 GB.

Android: 5.1

CPU: 1.3 Ghz Quad Core
Total events 3500.
Registration first page :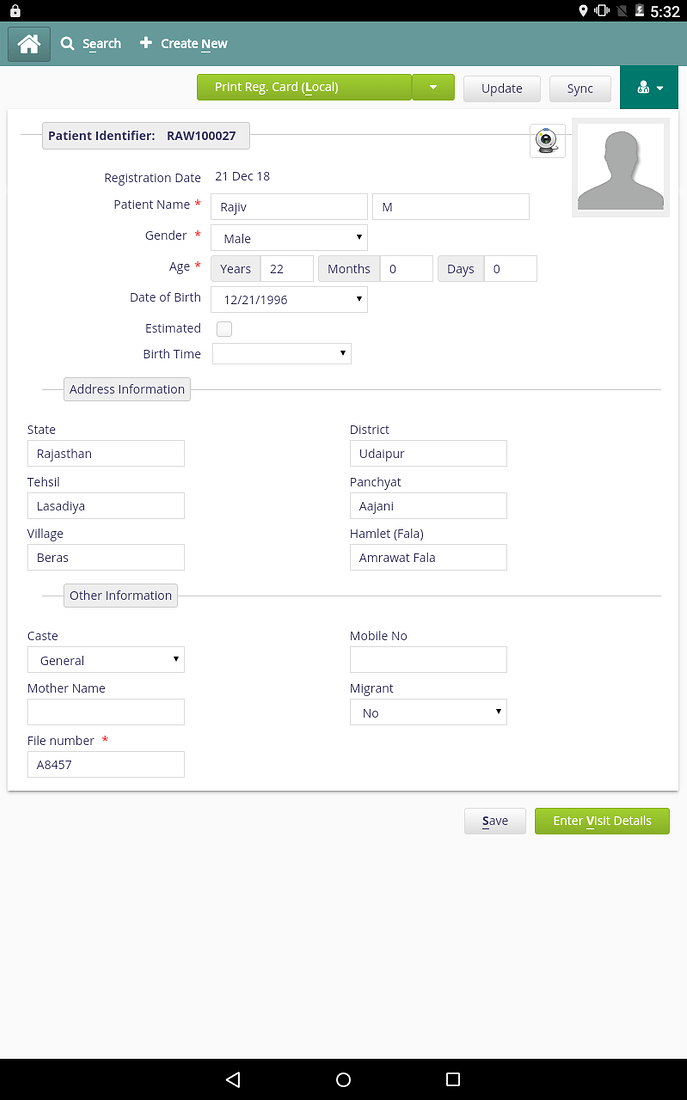 Patient consultation page: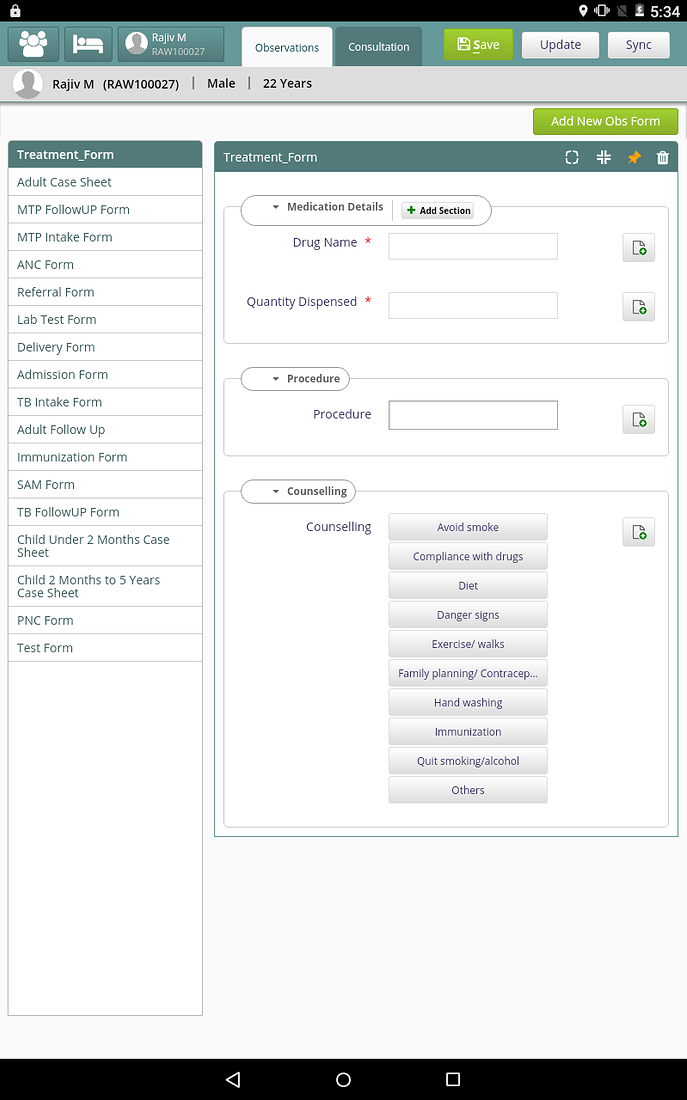 Is anyone has faced this problem, please suggest any solution or workaround this.