I am using bahmni 0.89 ,I had configured Bahmni connect with Location based sync strategy and it was working well earlier.
For the functionality purpose I have added 6 level address hierarchy.

Actually i was trying to setting up bahmni connect 0.89 android app then i got following error as "Initial sync failed"
After that i tried setting up bahmni connect on progressive web app for the first time synchronization it is giving following error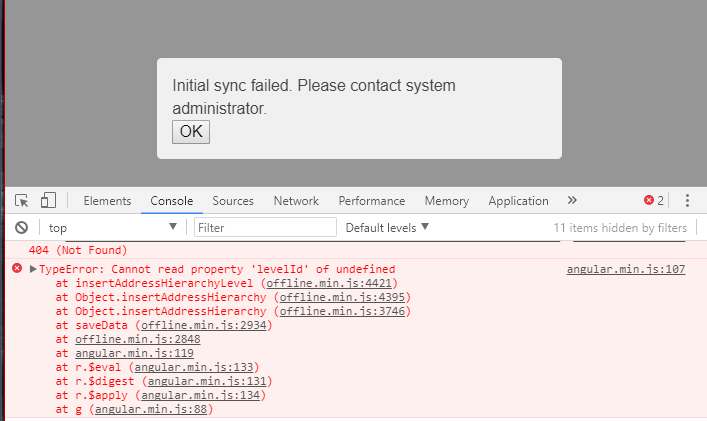 Any idea to resolve this problem?