Hi All,
We are looking to redesign the Clinical App in Bahmni to make it more intuitive. The idea is to keep the user on single screen and avoid moving in and out of the consultation tab. So the users remember the screen on which they are present.
Here is a mock up of our initial thoughts: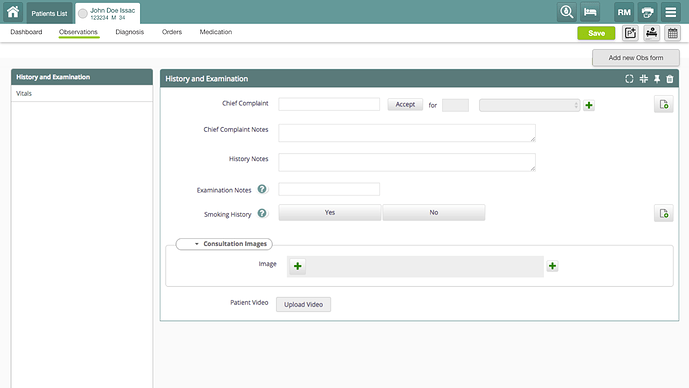 The following are the suggested changes:
Introducing home button, letting user to go to app dashboard directly.
'Patient's list' will be changed from an icon (button) to a Tab
Patient dashboard will available as a tab along with other Consultation screen Tabs
Consultation button will been removed and the tabs inside it will be brought outside along with the dashboard tab
The patient specific actions will be available beside the SAVE button.
The actions non-specific to patients will be available on the top most right corner - Print, IPD Module etc.
Note: The icons on the mock up are for representation. Better Icons are under consideration.
We are looking for suggestions, comments and opinions on this. Also it might be helpful to highlight any dependancies that we might encounter. Thoughts?