The hard coded Request Appointment - Appointment Types aren't rendered on the UI for the test to select a type on the latest refapp module. The Appointment Type is hard coded and the test is set to enter one of them within the system for the save button to be active.
The test is passing well when run against demo.openmrs.org however, we set our automated tests to run against the latest refapp SNAPSHOT. Most likely there might be a merge on the module that renders Request Appointment - Appointment Type on the UI(which am not certain the exact module).
The test passes on demo.openmrs.org server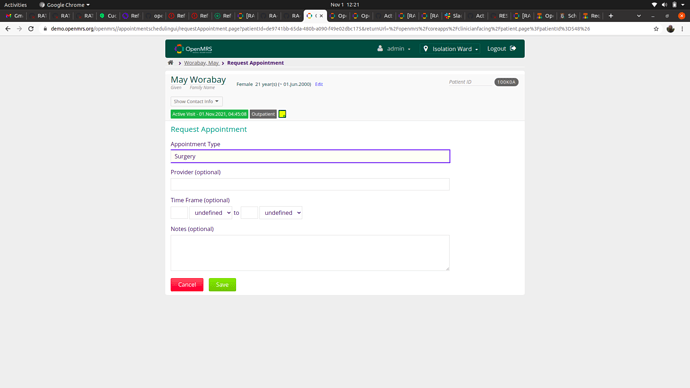 The test fails on qa-refapp.openmrs.org (this server uses the latest modules of refapp)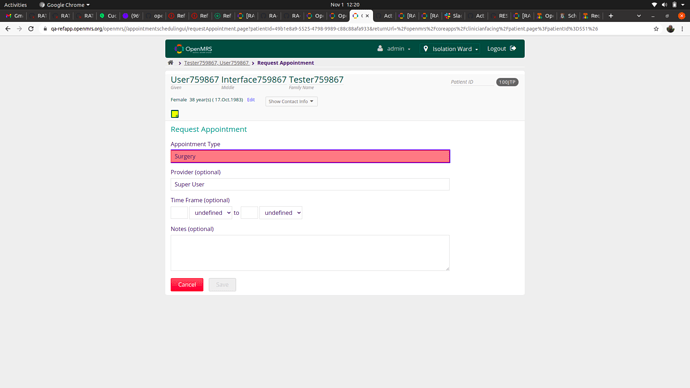 any clue on how we can have this bug sorted to have the test pass?