Hi there!
unfortunately code that gets commited to openmrs-core is often not formatted according to our OpenMRSFormatter.xml. Committers don't run the maven build command before creating a PR, we had no checkstyle in place that would find such style violations so code was merged as is. Due to that the code is messy. There are even files with spaces instead of tabs, different levels of indentation, lines longer than our max line setting, …
You can easily see for yourself with for example in Eclipse running the formatter on the packages: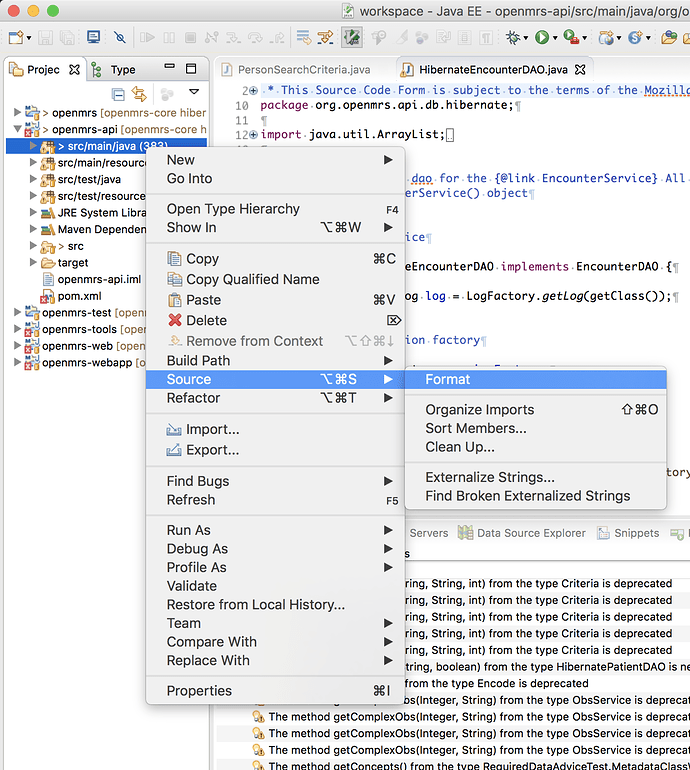 Example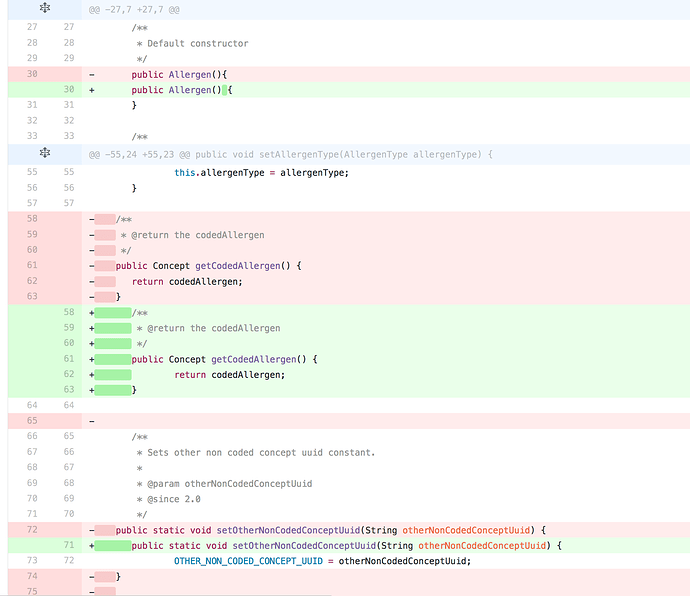 Such a commit would touch a ton of files.
I would really like to create a commit that fixes formatting for all files once and for all but I am unsure if the consequences are too annoying. Will this be too much pain for backporting fixes? @dkayiwa