Dear community,
may i ask for help or clarification:
It looks like since Bahmni v0.93 was released (25.10.), the appointments module does not get installed properly on the latest Bahmni v0.92 (155):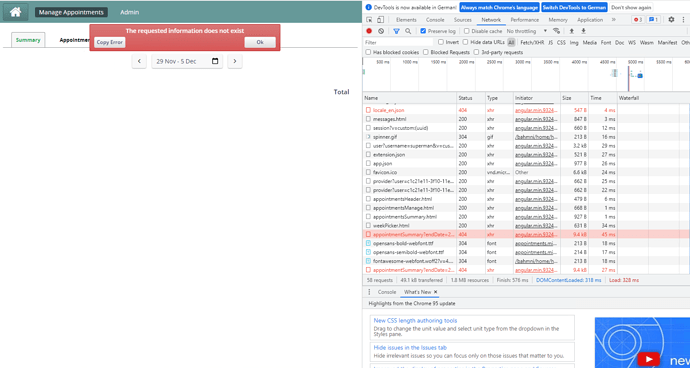 I looked in our dev environment from 09.09. and there was a version appointments-1.1.2-SNAPSHOT.omod in /opt/openmrs/modules and loaded in the openmrs UI and working. After reinstalling v0.92 appointments-1.2.0.omod is installed but not loaded in openmrs UI.
FYI: Looks like the omod is really not loaded - at least for my installations…
Caused by: java.lang.ClassNotFoundException: org.openmrs.module.appointments.scheduler.tasks.MarkAppointmentAsMissedTask
Also the previous 1.1.2-SNAPSHOT version had around 133kB whilest the 1.2.0 does only have 91kB - looks likes only was distributed?
Maybe has some hint for me.
BR, Johannes