How can we change the position where the "ALLERGIES" widget appears on the patient dashboard in the RefApp 2.12.0?
The default position is as below: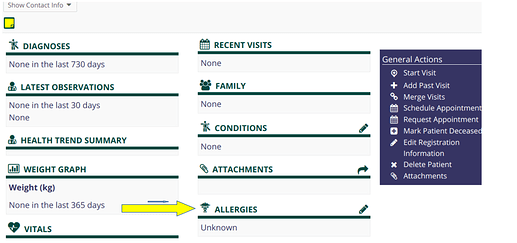 The cofig file where the position can be set is here
The above config file allows an implementer to change the column where the widget appears by altering the value of extensionPointId, which can be set to:
patientDashboard.firstColumnFragments
Or
patientDashboard.secondColumnFragments
But there also needs to be an "order" attribute in this file to set the ordeing of the widget within the column. Adding an "order" attribute like below does not seem to be working: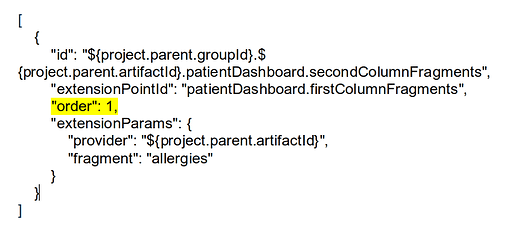 Please suggest a solution.
Thanks!
cc: @dkayiwa