I installed OpenMRS Platform 2.0.0.
While reviewing the guide here: http://write.flossmanuals.net/openmrs/the-patient-dashboard-in-depth/ I noticed that there are a lot of things that I can't find in my dashboard. I don't have the "Exit Patient from Care" button, as well as the Problem List box and Allergies box in the Overview tab.
Here's a screenshot of what I'm seeing: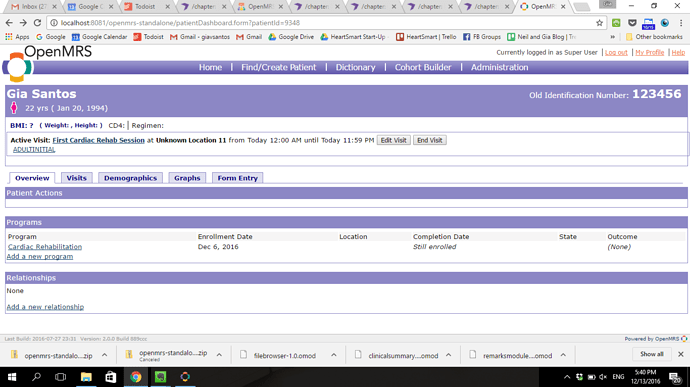 Can anyone please help?
Also I'm having trouble ending visit. It says "invalid date" when I try to end the visit today.