Hi @Platform_Team!
I am starting this talk post to raise concern and need for a few functionalities from the backend. As per the designs and requirements for the Advanced Patient search, I need the following 2 APIs:
1. API support for advanced patient search on basis of different params.
Currently, we use the /ws/rest/v1/patient?q=<patient name/ identifier>. This endpoint returns the patients, filtered on the query, which is either a patient identifier, or a patient name. According to the designs for the Advanced patient search, I need the patients to be filtered on the following params:
Sex
Date/month/year of birth
Phone Number
Post code
Date of last visit
First name/ last name
Sorting the patients on the basis of Younger first/ Older first / First name(a-z and z-a)/ Last Name(a-z and z-a).
All the fields being optional meaning, it shouldn't be compulsory to fill all the details (it is implied from the screenshot below)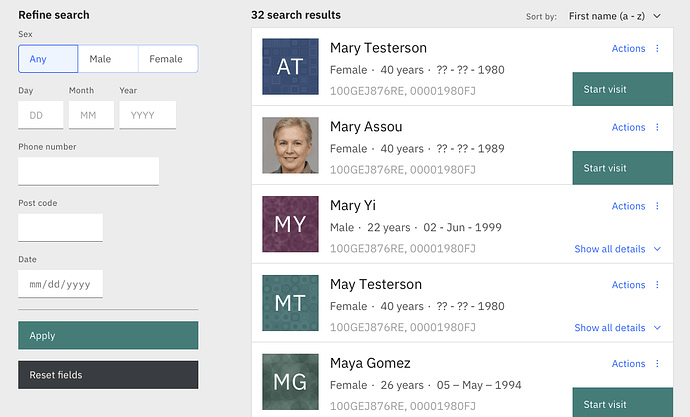 2. Recently viewed patients by the user
The user, when opening the patient search should have a list of previous patient charts opened by the user, which needs to be stored on the backend. This can be cached on the frontend, but needs to be saved and fetched from the backend as per the requirements.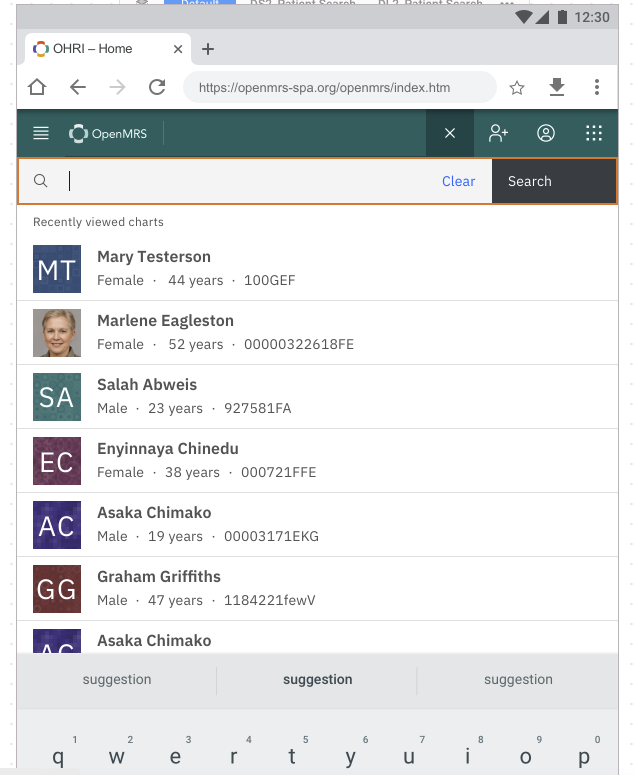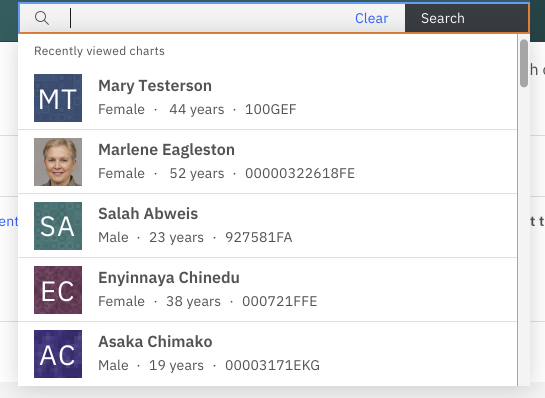 Please do update the thread on further discussions. This is a requirement from the app.
Thanks!