The system config is:
Core 2.5.8
Ref App 2.12.0
Two additional patient identifiers have been created and added to the Registration App. The App definition is here. They are getting displayed during new registration and entries can be made, but post registration, it's not possible to visualise/ edit them in the patient dashboard.
Both the new IDs have been added as a list to the Global property emr.extraPatientIdentifierTypes like below: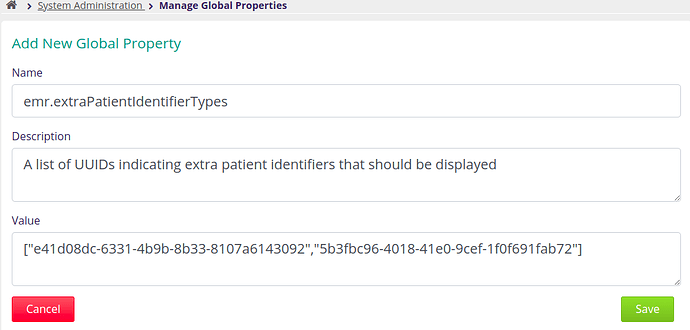 Please suggest a solution. Thank you!