Hey,
The QA support team is currently working on end-user tests that aim at exposing a few reports that are on the OpenMRS platform are accessible on the reference application reports module. The aim of this is to provide an easy way for our end-user access and view reports.
Below is a screenshot of some of the available reports available on OpenMRS: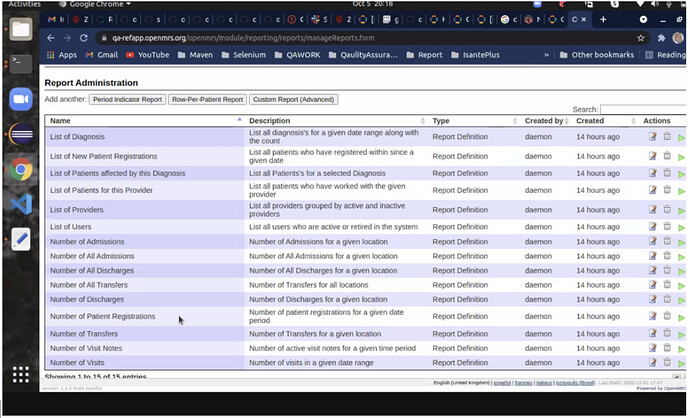 The team aims to focus on exposing two reports and then proceed to create automated tests for the reporting module. The two reports will be:
Number of registrations.
Number of visits.