Hi @raff & @ibacher & @jnsereko, I'm dog-fooding the O3 deployment on a local M1 Mac right now.
I've installed Docker Desktop (including Docker Compose), and using the docker-compose.yml file, I've successfully got the 4 expected containers running: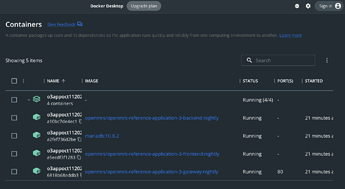 Yet when I go to http://localhost/ , O3 never fully loads the login screen (or any screen); at best I get the grey OpenMRS background logo, but that's it. Here's what I see: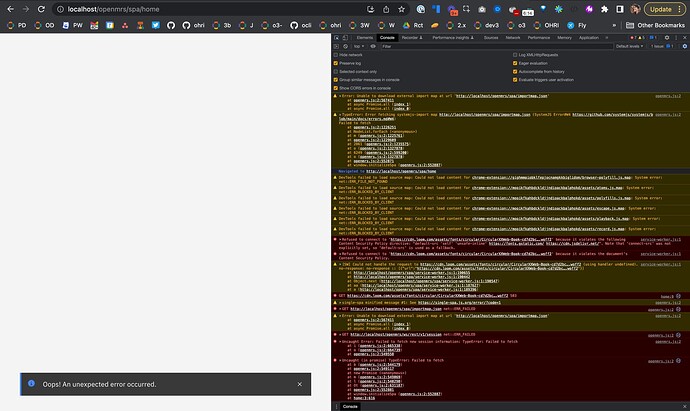 I cross-checked that dev3 is working (i.e. that nothing got pushed to the latest builds that might have brought it, and my instance, down); it's slow to load (working with lower bandwidth a.t.m.) but does eventually load.
Should SPA_CONFIG_URLS be blank here: openmrs-distro-referenceapplication/docker-compose.yml at 78d6e5946f8b14ed3203d7ccf37d9db4ec3fadd3 · openmrs/openmrs-distro-referenceapplication · GitHub
Any gut sense about what I might be missing or doing wrong?