Hi all.
I'm running the O3 by using this (openmrs-distro-referenceapplication/docker-compose-distro.yml at 3.x · openmrs/openmrs-distro-referenceapplication · GitHub) docker image. The docker image is running well. But some components like the patient chart are loading forever.
Screenshot -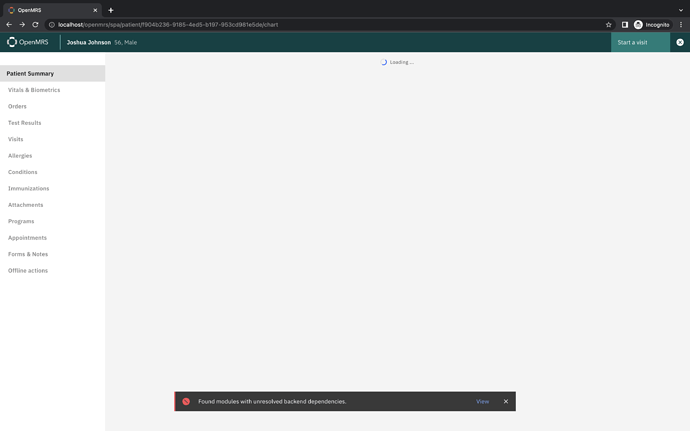 Console -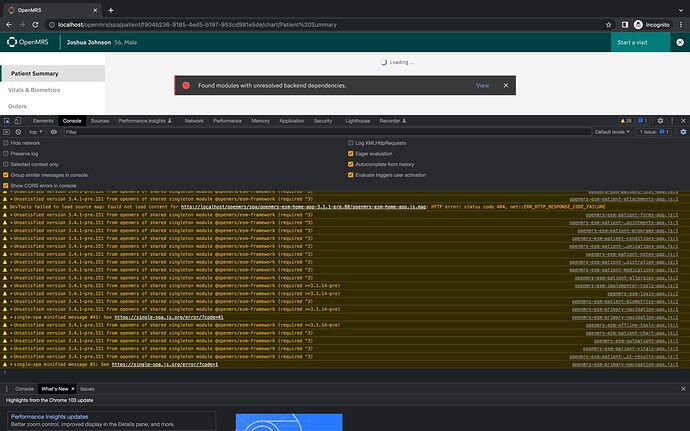 Created a ticket - https://issues.openmrs.org/browse/O3-1439
It's a huge blocker for 3.x E2E test since the testing tool uses the dockerized environment. @jnsereko Also facing the same issue here.
cc: @jayasanka @ibacher @raff