Hi all,
The current module doesn't support ADX disaggregations. In order to do that we need to map DHIS2's Categories and CategoryOptions within the module. The next thing is the current import format is not compatible with the exported metadata information of DHIS2. We have to fix it at all.
This is the current DB: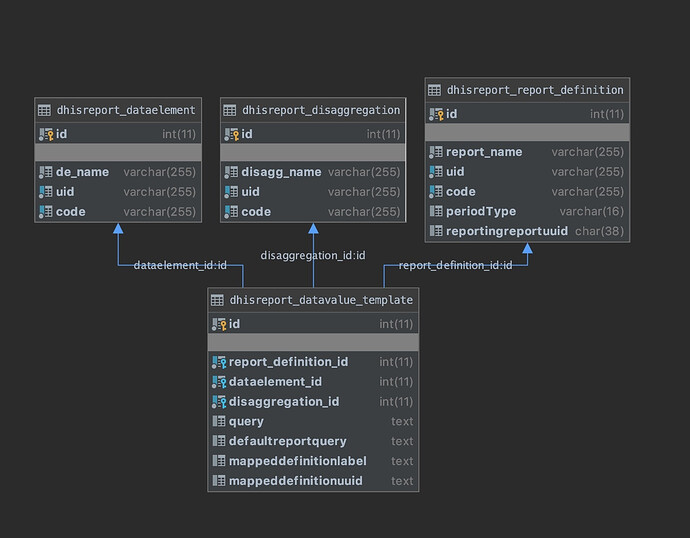 There's an existing ticket that suggested a structure. https://issues.openmrs.org/projects/DRM/issues/DRM-43
But according to the DHIS2 ADX documentation we don't need to store the CategoryOptionCombos. I raised a discussion on DHIS2 Community as well.
This is the EER I came up by considering the above.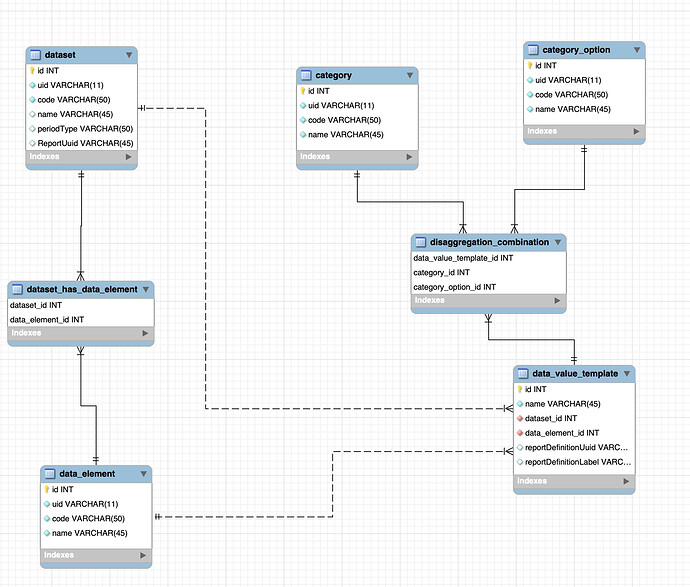 One more thing to clarify; The Reporting module supports custom queries right? If it is we no longer need to add another field to store custom queries.