Hey @burke / @grace / @ibacher / @jdick,
Ciarán's mockups sometimes hint at patient-level notifications, such as this for instance: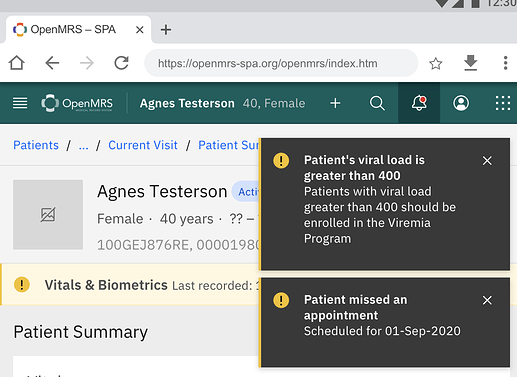 Have we given any thoughts on how to handle those? Are those patient flags?
I'm specifically asking about patient flags because I have seen that they seem to be in use, as I saw during the DUC last week. I remember for sure in UgandaEMR but that wasn't the only distro involving them.
Cc @ddesimone