I was watching the videos and really helped me a lot. I learned how to install a server (CentOS 6.7) with Bahmni projects. I learned how to install the dcm4chee project from the repository Bahmni. I did tests and I could see that dcm4chee working properly.
Then in the section Setup PACS Integration module there is not much information on how to integrate these two projects (Bahmni MRS and DCM4CHEE). Analyzing the installation guide and I concluded that these commands would be sufficient.
yum install -y dcm4chee pacs-integration

I do some tests and found that there is no conflict, if you use ports other than 8080 and 8083. For my case, I'm using DCM4CHEE ports in 8088 and 8089, and now works perfect.
According to the installation guide, you should have access to this URL: http://ipaddress:8080/pacs-integration, but when I try to enter the URL, I have no answer. I checked the PostgreSQL database, can not find the tables Modality, Order Type and Markers.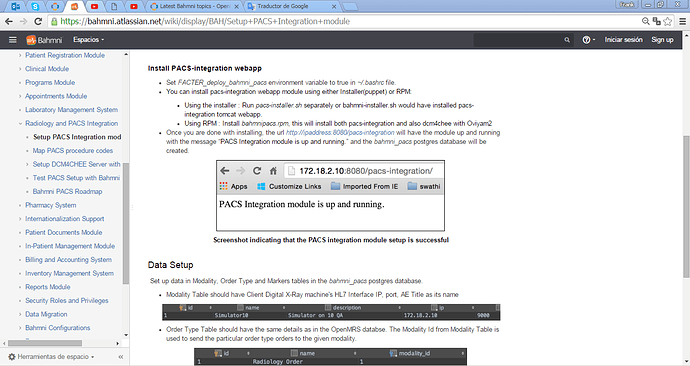 Then what additional configuration I make can enter the url mentioned?
Thanks.