Application Name: At present, I'm using the OpenMRS 2.4.0-snapshot.
Question: At present, I want to create a new patient in my system, but I found out it can not be created, as fewer "address layout template".
So I check the related information on this page, but, unfortunately, I can not find out the "Manage Address Template" in my system.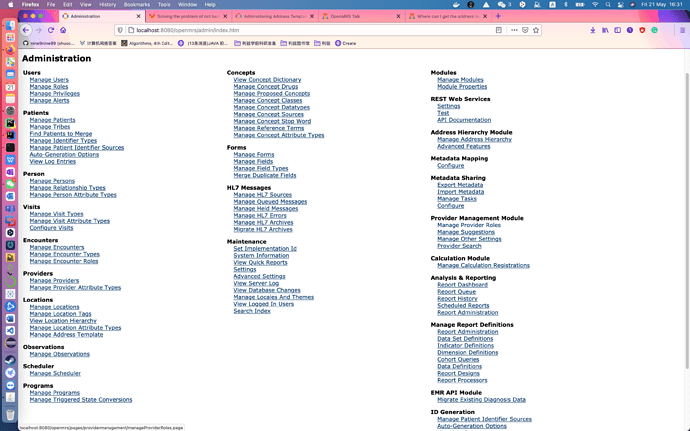 So, I think I might need to add "RefereceApplicationModule", but it can not be started even I install all relied modules succeed.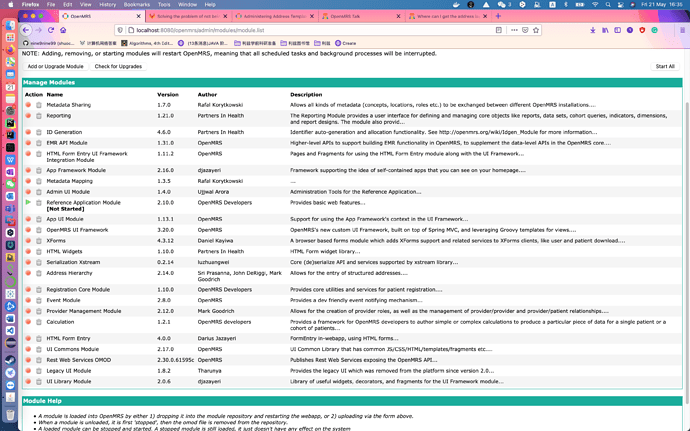 So, does anyone tell me what should I do to solve this problem?